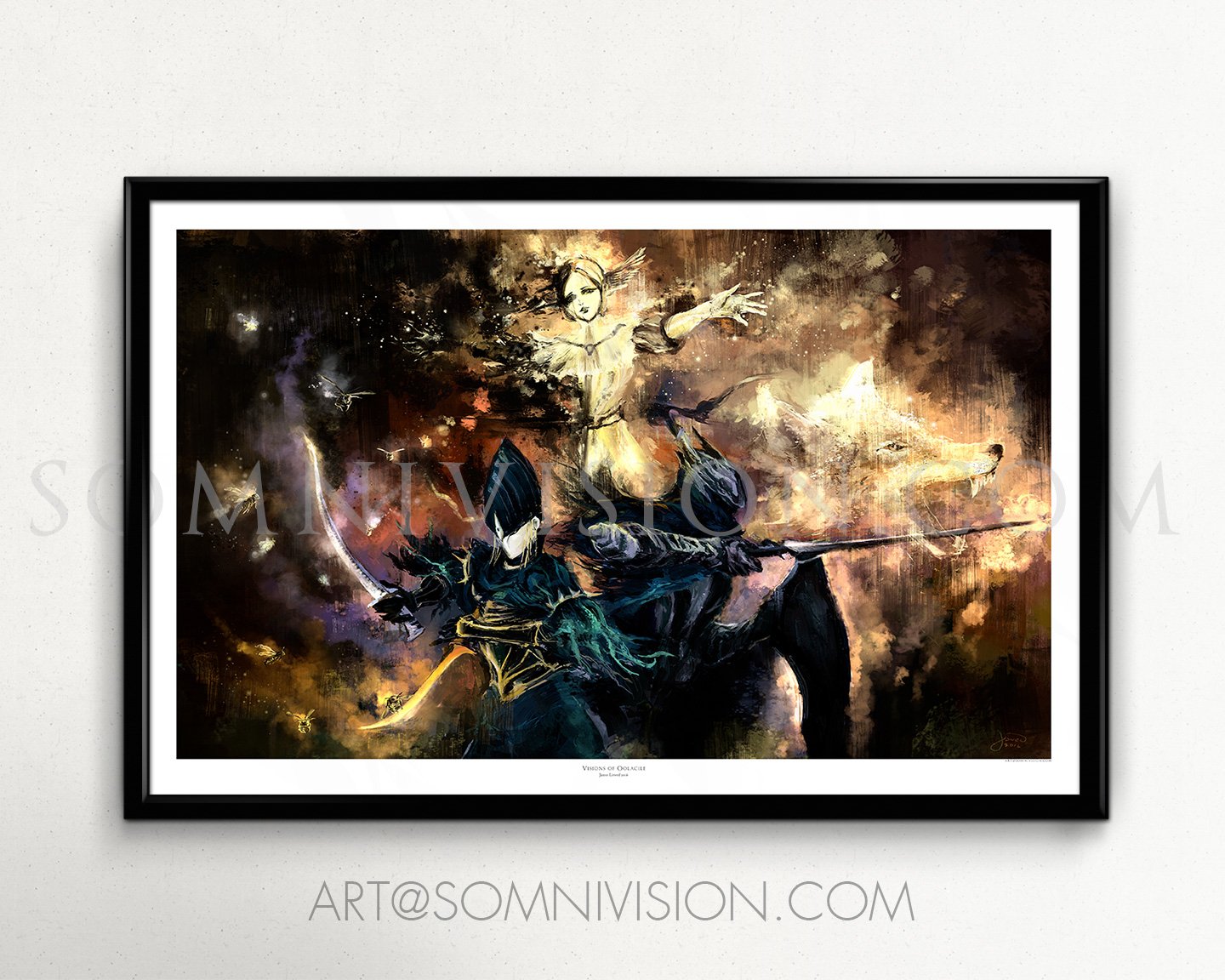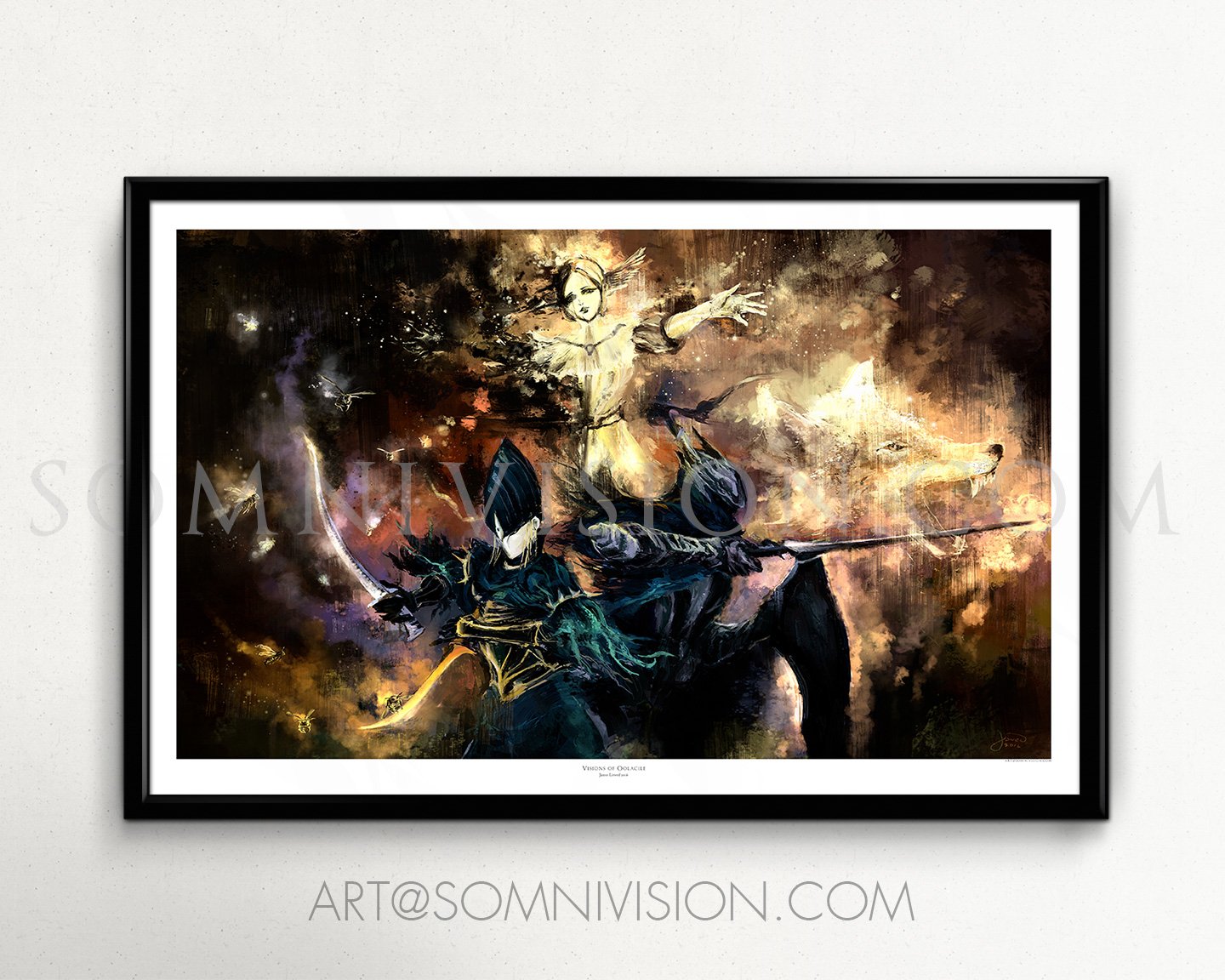 DS Poster, Knight Artorias, Ciaran, Sif, Oolacile Art Print, Fantasy, Painting, Giclée
$25.00 USD
ℹ This is a print of fantasy artwork I painted featuring various characters from Dark Souls.
It describes a scene during the fall of the city Oolacile to a dark entity known as the Abyss. I used more vibrant colors here as the setting is home to a type of sorcery based on light.
🖼️ ARTWORK
Visions of Oolacile
James Liswed
Digital Painting
2016
(frame NOT included in this listing)
⚙️ PRINTING
► I only print high resolution files (300DPI+) and manually adjust to ensure placement and colors are intact
► artwork is printed on 300-325gsm premium archival paper with vibrant archival inks
⬜ border
◾ white 0.6" (standard on most prints to allow for framing)
◾ white 0.75" bottom weighted (size 20x30" and up)
📦 SHIPPING
▬ prints are sent in a sturdy protective shipping tube built to survive long distance shipping
▬ Canada / USA shipments are sent via FedEx or UPS with tracking
▬ no import taxes for USA customers
▬ see FAQ for more details
☀️ Just a heads up: all prints and artworks I sell were created by me and should ONLY be available on my shop (if you see them being sold elsewhere, please let me know). I only use high resolution files to print and can guarantee that the images on each print will be crisp and clear with the correct colors.